09.25.2023
INFO
"Dark Joro" Button & Character's Q&A added!
The "Dark Joro" button and Character's Q&A has been added to
CHARACTER
!
Dark Joro
Try turning on the "Dark Joro" button to see what Joro is saying about everyone!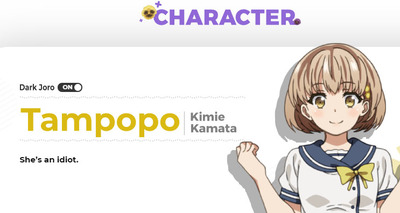 Character Q&A
Click on the clipboard icon located to the right of each character in the character section!

From their birthdays to their favorite manga, find out what everyone answered for 50 random questions!